Philadelphia Man Sued for Fraud
Posted on November 13th, 2020 at 12:27 PM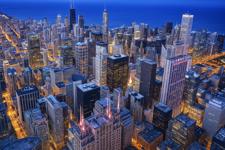 From the Desk of Jim Eccleston at Eccleston Law LLC:
In July 2020, Dean Vagnozzi settled charges brought by the U.S. Securities and Exchange Commission ("SEC") that alleged that Vagnozzi had sold more than $32 million in unregistered securities offerings and that Vagnozzi acted as an unregistered broker. Vagnozzi, as well as a number of other individuals and entities, are now being sued by more than 50 customers who allege that Vagnozzi breached his fiduciary obligation, engaged in fraud, and engaged in a conspiracy.
As reported by InvestmentNews, the lawsuit was filed on November 6 in federal court in Philadelphia. According to InvestmentNews, the plaintiffs in this lawsuit invested more than $14 million with Vagnozzi. The complaint alleges that Vagnozzi fraudulently induced the plaintiffs to purchase "unsecured securities backed by risky merchant cash advance loans to small businesses." The complaint also alleges that Vagnozzi, as well as the other defendants, conspired to advertise, market and sell unregistered securities.
Vagnozzi is well known in Philadelphia for his radio ads. In addition to the SEC settlement in July 2020, Vagnozzi also agreed to pay $490,000 to settle charges that he was selling securities without a license that were brought by the Pennsylvania Department of Banking and Securities.
Tags: eccleston, sec, fraud, faud case, philadelphia