Owner of Woodbridge Group and Two Ex-Directors Charged for $1.2 Billion Ponzi-Scheme
Posted on April 23rd, 2019 at 2:24 PM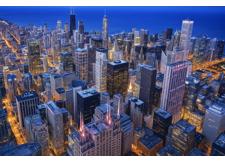 From the Desk of Jim Eccleston at Eccleston Law LLC:
Federal prosecutors have filed criminal charges in the Central District of California against former Woodbridge Group of Companies LLC owner, Robert H. Shapiro and two ex-directors, Dane R. Roseman and Ivan Acevedo for their roles in orchestrating a $1.3 billion Ponzi scheme involving a complex web of allegedly phony real estate investments and unregistered Florida-based funds.
On the same day of their arrests, the SEC filed a civil complaint against Roseman and Acevedo claiming that they knew or were severely reckless in not knowing that Woodbridge was operating a Ponzi-scheme. More specifically, according to the SEC, Roseman and Acevedo were in charge of supervising Woodbridge's sales department and received $3.1 million in transaction-based compensation during the Ponzi-scheme. Moreover, the SEC alleges that Acevedo and Roseman should have known that Woodbridge lacked revenue and could not pay the interest on their loans but continued to market the securities and reassure investors that their money was secure.
The attorneys of Eccleston Law LLC represent investors and advisors nationwide in securities and employment matters. The securities lawyers at Eccleston Law also practice a variety of other areas of practice for financial investors and advisors including Securities Fraud, Compliance Protection, Breach of Fiduciary Duty, FINRA Matters, and much more. Our attorneys draw on a combined experience of nearly 65 years in delivering the highest quality legal services. If you are in need of legal services, contact us to schedule a one-on-one consultation today.
Related Attorneys: James J. Eccleston
Tags: james eccleston, eccleston law, eccleston law llc, eccleston, woodbridge group, ponzi scheme, robert shapiro, dane roseman, ivan acevedo