Oppenheimer Funds Fight Puerto Rico's Debt Issue
Posted on July 23rd, 2015 at 11:46 AM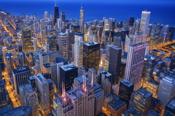 From the Desk of Jim Eccleston at Eccleston Law LLC:
Puerto Rico's governor is adamant that the island is unable to pay back its $72 billion debt, but OppenheimerFunds Inc., the largest mutual-fund holder of the bonds, believes otherwise.
After analyzing the island's sales-tax collections and income growth, Oppenheimer claims that Puerto Rico's economy has proven to be strong enough to pay off the large amount it owes.
Due to general-obligation bonds being protected by the commonwealth's constitution, Puerto Rico can't fall back on bankruptcy to wipe away the growing debt. Instead, the government has to negotiate financial issues.
The situation has grown bleak for Puerto Rico. Within the last seven months, the island lost 9.5% in bonds. With the loss, OppenheimerFunds suffered the most. The company had $4.4 billion worth of uninsured obligations from Puerto Rico. These obligations made up 13.8% of OppenheimerFunds' total holdings.
The attorneys of Eccleston Law LLC represent investors and advisers nationwide in securities and employment matters. Our attorneys draw on a combined experience of nearly 65 years in delivering the highest quality legal services.
Related Attorneys: James J. Eccleston
Tags: Eccleston Law LLC, James Eccleston, eccleston, Eccleston Law, OppenheimerFunds Inc., puerto rico,