Oppenheimer Faces Class Action Suit Over Ponzi Scheme – Horizon Private Equity
Posted on September 13th, 2021 at 12:20 PM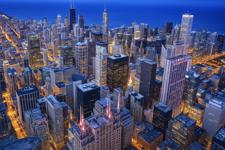 From the Desk of Jim Eccleston at Eccleston Law:
Oppenheimer & Co. (Oppenheimer) is facing a proposed class-action suit alleging that a $110 million Ponzi scheme was conducted by one of the investment banking company's advisors. Further, the suit alleges that Oppenheimer allowed the advisor to resign without notifying federal regulators. Named plaintiff for the class action suit, Dawson Blvd LLC, claims that it was a victim of a Ponzi scheme purported by an advisor in Oppenheimer's Atlanta office. The LLC claims that it invested in a fund, Horizon Private Equity III LLC, which was routinely marketed to Oppenheimer clients by advisor John Woods.
The class action suit comes one month after the Securities and Exchange Commission (SEC) filed a complaint against Woods, which alleged a decade-long scheme that defrauded nearly 400 clients. Woods "made no effort" to hide Horizon Private from Oppenheimer's management, according to the suit. The suit further alleges that Woods utilized office space to conduct the scheme next door to Oppenheimer's office. Oppenheimer was fully aware of Woods' scheme by December 2016; however, Oppenheimer allegedly concealed the scheme from federal regulators and enabled Woods to peacefully resign, according to the suit.
Eccleston Law LLC is investigating this matter. Those with questions or information should contact us.
Tags: eccleston, eccleston law, ponzi scheme, lawsuit, oppenheimer