Oklahoma Couple Files Lawsuit Against Accounting Firm for its Connection to Woodbridge Ponzi Scheme
Posted on October 26th, 2018 at 9:17 AM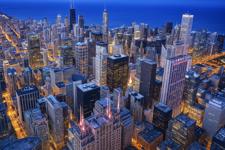 From the Desk of Jim Eccleston at Eccleston Law LLC:
An Oklahoma couple filed a lawsuit in federal court against the accounting firm, Gibson & Reynolds LLC alleging breach of fiduciary duty and negligence in supervising its employee who was also a Woodbridge Group of Companies, LLC (Woodbridge) sales agent.
Woodbridge, which filed for bankruptcy late last year, agreed to settle SEC's charges against them for allegedly defrauding more than 8,400 investors in real estate-based securities.
According to the SEC, the owner of Woodbridge, Robert H. Shapiro, promised annual returns of between 5 to 8 percent to his investors, but in reality, he was using new investor money to pay the returns owed to existing investors in a Ponzi-scheme like manner. Meanwhile, Mr. Shapiro and his family spent an exorbitant amount of investor funds for their personal use, such as to pay for luxury automobiles, jewelry, country club memberships, fine wine, and chartering private planes.
According to the couple's complaint, during an office visit to Gibson & Reynold, they were introduced to Steve Schollenbarger, who was a certified public accountant employed by the firm. Schollenbarger, who had no state or federal securities license and was not a registered broker, was also one of Woodbridge's external sales agents.
In their complaint, the couple alleged that Schollenbarger convinced them to purchase a Woodbridge mortgage note worth $335,000, representing to them that investment was safe and that Woodbridge was not involved in any legal proceedings.
Immediately following receipt of the couple's investment, Woodbridge declared bankruptcy, and they lost their entire investment without receiving any returns. The couple asserted in the complaint, that Schollenbarger engaged in fraud and acted in violation of Oklahoma and federal securities laws.
Eccleston Law is investigating the fraudulent activities of Gibson & Reynolds CPA, Steve Schollenbarger. Those with information should contact our law firm.
The attorneys of Eccleston Law LLC represent investors and advisors nationwide in securities and employment matters. The securities lawyers at Eccleston Law also practice a variety of other areas of practice for financial investors and advisors including Securities Fraud, Compliance Protection, Breach of Fiduciary Duty, FINRA Matters, and much more. Our attorneys draw on a combined experience of nearly 65 years in delivering the highest quality legal services. If you are in need of legal services, contact us to schedule a one-on-one consultation today.
Related Attorneys: James J. Eccleston
Tags: james eccleston, eccleston law, eccleston law llc, eccleston, ponzi scheme, sec, woodbridge