Oil and Gas Industry Sees Wave of Bankruptcies
Posted on October 13th, 2020 at 4:35 PM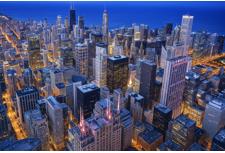 From the Desk of Jim Eccleston at Eccleston Law LLC:
So far this year, 36 North American oil and gas producers have gone bankrupt, according to an article on Law360. Those oil and gas producers have approximately $23.5 billion in secured debt. The bankruptcy wave in the oil and gas industry in 2016 saw 70 oil and gas companies declare bankruptcy with a total of $20.4 billion in secured debt. When compared to 2016, the 2020 bankruptcies involve 34 fewer companies, but $3.1 billion more in secured debt.
According to the Law360 article, a high number of secured creditors can make the bankruptcy process more difficult because it can be harder for all of those secured creditors to agree on recovery. As a result, many banks and other secured lenders of the bankrupt oil and gas companies are likely to face significant losses as a result of the bankruptcies. The large amount of secured debt is due in part to the 2016 bankruptcy wave, which forced oil and gas companies to issue more secured debt.
There will certainly be disagreement among the large number of secured creditors about what level of recovery is appropriate. Secured creditors may be looking at recovery as low as 35 cents on the dollar. Despite the fact that the loans are secured, some of the loans are secured based on the oil and gas reserves, which have gone down in value. Meanwhile, unsecured creditors are likely to challenge any bankruptcy plan that would result in little to no money left for unsecured creditors.
The attorneys of Eccleston Law LLC represent investors and advisors nationwide in securities and employment matters. The securities lawyers at Eccleston Law also practice a variety of other areas of practice for financial investors and advisors including Securities Fraud, Compliance Protection, Breach of Fiduciary Duty, FINRA Matters, and much more. Our attorneys draw on a combined experience of nearly 65 years in delivering the highest quality legal services. If you are in need of legal services, contact us to schedule a one-on-one consultation today.
Tags: eccleston, eccleston law, oil industry, gas industry, bankruptcy