Ohio-Based Financial Advisors Indicted Over Massive $72 Million Ponzi Scheme
Posted on April 20th, 2023 at 1:10 PM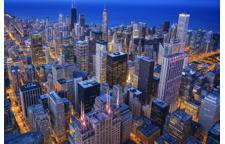 From the desk of Jim Eccleston at Eccleston Law
Ohio Attorney General Dave Yost and Ohio Department of Commerce Director Sherry Maxfield have announced multiple felony charges against a group of financial advisors who allegedly misappropriated $72 million from at least 200 clients during the past decade.
The indictment charges eight defendants, including James DelVerne, Doug Miller, Gary Rathbun, Colleen Hall, Nancy Rathbun, Adam Solon, John Walters, and Brad Konerman with numerous felonies. The charges include engaging in a pattern of corrupt activity, unlawful securities practices, telecommunications fraud, aggravated theft, perjury, money laundering, and several other financial charges. The controversy revolves around a Toledo-based advisory firm, Northwest Capital, which serves as an intermediary between investors and businesses raising capital by selling accounts receivables.
According to the indictment, the defendants improperly convinced clients to purchase alternative investments from issuers without disclosing conflicts of interest between January 2011 and December 2021. In order to raise additional capital, the defendants organized affiliated businesses for investment without disclosing to investors the true financial condition of the entities. The defendants also falsified investment values and performance, which were provided annually to investors, according to the indictment.
Eccleston Law LLC represents financial advisors and investors nationwide in securities, employment, transition, regulatory and disciplinary matters.
Tags: eccleston, eccleston law