Ohio Ponzi Schemers Swindle Investors
Posted on December 3rd, 2014 at 2:53 PM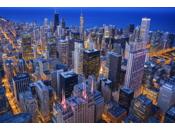 From the Desk of Jim Eccleston at Eccleston Law Offices:
William and Connie Apostelos, a couple from Springboro, Ohio, are under FBI investigation for a financial pyramid scheme that reportedly defrauded investors out of more than $50 million.
The investigation has revealed that more than 160 individuals from the greater Dayton area invested in the pyramid scheme. From November, 2012 to May, 2014, more than $32 million was deposited into accounts controlled by Apostelos and $28 million was transferred to prior investors.
William and Connie Apostelos, Scott A. Doak and Rebekah Fairchild, who all are named as suspects in account affidavit, have not been arrested, charged or indicted with any crimes and the investigation is ongoing.
The "shell" companies Apostelos used in the alleged scheme includes Apostelos Enterprises Inc., Coleman Capital, Inc., Midwest Green Resources, LLC, WMA Enterprises, LLC, OVO Wealth Management, LLC and Silver Bridle Racing, LLC —many of which are housed at 35 Commercial Way in Springboro.
According to the investigation, Apostelos "enticed investors to send him money with false promises as to how he would invest these funds and the rates of return that would be repaid for those investments", and that he guaranteed rates from 10 to 20 percent. The promissory notes typically were signed by Apostelos and notarized by Fairchild.
The attorneys of Eccleston Law Offices represent investors and advisers nationwide in securities and employment matters. Our attorneys draw on a combined experience of nearly 50 years in delivering the highest quality legal services.
Related Attorneys: James J. Eccleston
Tags: Pyramid, William Apostelos, Connie Apostelos, Apostelos Enterprises Inc., Coleman Capital Inc., Midwest Green Resources, WMA Enterprises, OVO Wealth Management, Silver Bridle Racing