Ohio Doctor to Pay $250,000 Due To Ponzi Scheme
Posted on November 10th, 2015 at 4:26 PM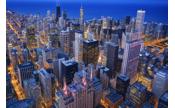 From the Desk of Jim Eccleston at Eccleston Law LLC:
In a recent SEC administrative proceeding, Scott Doak, of Xenia, Ohio agreed to settle charges that he had committed securities and advisor fraud.
Doak was an emergency room physician before becoming a wealth advisor. He now has been barred from the financial services industry and fined $250,000 for allegedly referring his clients into a Ponzi scheme.
Specifically, in 2007, Doak became a client of fraudster William Apostelos and invested in Midwest Green Resources, which was an investment and real estate management company owned by Apostelos himself.
Then, in 2013, Apostelos and Doak founded a company called OVO where Apostelos had a 40% stake in the firm and served as treasurer.
Once OVO began taking on clients, clients were told that their money would be invested in equities, commodities, small business loans, stocks, bonds and options and placed in brokerage accounts. Clients were told that the investments were legitimate and safe.
Apostelos and his other companies managed to collect more that $66 million from about 350 investors and used the funds to pay for personal expenses and payments to earlier investors in what can be described as a classic Ponzi scheme.
The attorneys of Eccleston Law LLC represent investors and advisers nationwide in securities and employment matters. Our attorneys draw on a combined experience of nearly 65 years in delivering the highest quality legal services.
Related Attorneys: James J. Eccleston
Tags: Eccleston Law LLC, James Eccleston, eccleston, Eccleston Law, Scott Doak, Xenia, SEC, Midwest Green Resources,