Ohio Based IRA Provider Charged with Involvement in Ponzi Scheme
Posted on August 26th, 2015 at 11:46 AM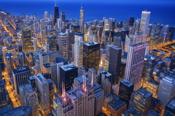 From the Desk of Jim Eccleston at Eccleston Law LLC:
The SEC is pursuing charges against Equity Trust Co., a Ohio based IRA provider. The SEC alleges that Equity Trust was "ignoring red flags for accounts with investments that turned out to be fraudulent."
The SEC alleges that Equity Trust took an active role in marketing investments by Ephren Taylor, who targeted churchgoers in a Ponzi scheme, and Randy Poulson, who was indicted in federal district court for alleged fraud in New Jersey. The SEC alleges that the two men defrauded more than 100 investors out of $5 million invested through accounts at Equity Trust.
Equity Trust is believed to have failed the interests of their customers by acting as a passive custodian by not taking action to remedy the ongoing fraud that they were aware of with their investors.
The SEC specifically has alleged that Equity Trust representatives participated in events hosted by Taylor and Poulson and encouraged others to invest in Taylor and Poulson's offerings. Equity Trust also allegedly processed investments in notes offered by Taylor and Poulson despite serious red flags.
The attorneys of Eccleston Law LLC represent investors and advisers nationwide in securities and employment matters. Our attorneys draw on a combined experience of nearly 65 years in delivering the highest quality legal services.
Related Attorneys: James J. Eccleston
Tags: Eccleston Law LLC, James Eccleston, eccleston, Eccleston Law, Equity Trust Co., SEC, Securities Exchange Commission