Ohio Advisor Pleads Guilty In $9.3 Million Ponzi Scheme
Posted on January 14th, 2022 at 12:37 PM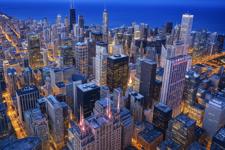 From the Desk of Jim Eccleston at Eccleston Law:
A former Northeast Ohio-based advisor, Tara Brunst, has pleaded guilty to her role in a $9.3 million Ponzi scheme.
Brunst pleaded guilty to several charges including conspiracy to commit mail and wire fraud. According to the complaint, Brunst operated the scheme along with co-defendants Raymond Erker and Kevin Krantz at Sageguard Wealth Management, which is located in Westlake, Ohio.
The deception occurred between January 2013 and January 2018. Brunst joined Sageguard in 2015 following her termination from PNC Investments. According to the Securities and Exchange Commission's (SEC's) Investment Advisor Public Disclosure Database, PNC fired Brunst over allegations that she fabricated a letter at a client's request to make it appear as though PNC was threatening to close the client's brokerage accounts. Brunst further failed to inform her manager about the letter while she was failed to cooperate during the investigation, according to the SEC. Brunst also served as a recruiter in the scheme by attracting clients that the co-conspirators could sell investments that they misrepresented as annuities with no risk of loss and a guaranteed rate of return, according to federal investigators. The scheme impacted at least 54 clients and enabled the co-conspirators to misappropriate nearly $9.3 million, according to the complaint.
Eccleston Law LLC represents investors and financial advisors nationwide in securities, employment, regulatory and disciplinary matters.
Tags: eccleston, eccleston law, ponzi scheme