NY Attorney General Charges Investment Adviser with 99-Counts of Securities Fraud, Grand Larceny, and Forgery
Posted on June 25th, 2018 at 8:53 AM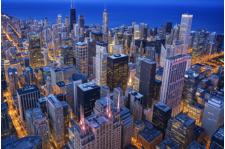 From the Desk of Jim Eccleston at Eccleston Law LLC:
Former Sterne Agee adviser and hedge fund manager, Dean Mustaphalli could face up to 20 years in prison for defrauding his clients out of $5 million and using at least $100,000 of their funds to pay for personal expenses.
According to New York State Attorney General Barbara Underwood, from June 2014 to March 2017, Mustaphalli, owner of the hedge fund, Mustaphalli Capital Partners Fund, misrepresented the risks associated with his fund's short-term trading strategies to his clients, many of which were elderly residents of Queens. The short-term strategy of Mustaphalli's fund focused mostly on options trading. In addition, Mustaphalli falsified documents so that clients would appear to be accredited investors as required by law.
According to the criminal complaint, Mustaphalli brought in more than $5 million from 22 victims before his hedge fund collapsed in 2017, losing 92% of its value.
Before his hedge fund collapsed, Mustaphalli spent most or all of his investors' funds on personal expenses, including $4,500 to sponsor a cricket club he owned.
Eccleston Law is investigating the fraudulent activities of Dean Mustaphalli. Those with information should contact our law firm.
The attorneys of Eccleston Law LLC represent investors and advisors nationwide in securities and employment matters. The securities lawyers at Eccleston Law also practice a variety of other areas of practice for financial investors and advisors including Securities Fraud, Compliance Protection, Breach of Fiduciary Duty, FINRA Matters, and much more. Our attorneys draw on a combined experience of nearly 65 years in delivering the highest quality legal services. If you are in need of legal services, contact us to schedule a one-on-one consultation today.
Related Attorneys: James J. Eccleston
Tags: james eccleston, eccleston law, eccleston law llc, eccleston, dean mustaphalli, fraud