North Dakota Regulators Seek to Close Down Advisory Firm Selling Crypto and Weed Products
Posted on August 4th, 2022 at 2:33 PM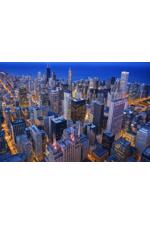 From the Desk of Jim Eccleston at Eccleston Law.
The North Dakota Securities Commissioner's office is seeking to shut down a small West Fargo-based registered investment adviser (RIA) after its owner allegedly violated state securities laws and improperly took custody of $17.8 million in client funds beginning in 2017.
Under the North Dakota Securities Act, North Dakota RIAs are prohibited from taking custody of client securities and funds. The owner of Jamieson Capital Financial, Jeremy Carlson, allegedly acted as an unregistered broker-dealer while engaging in fraudulent practices, according to a statement by the commissioner, Karen Tyler.
According to regulators, Carlson allegedly collected commissions at a 3% rate, which totaled nearly $338,000. The North Dakota Securities Department launched its investigation after a routine examination exposed several deficiencies relating to the firm's business conduct. Carlson raised investor money for several private investments he controlled, which invested funds in real estate, oil and gas, digital assets and medical marijuana.
Eccleston Law LLC represents investors and financial advisors nationwide in securities, employment, regulatory and disciplinary matters.
Tags: eccleston, eccleston law, advisors