NFL Star Dwight Freeney Sues Bank of America for Negligence
Posted on April 7th, 2015 at 9:54 AM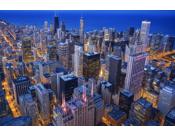 From the Desk of Jim Eccleston at Eccleston Law LLC:
NFL star Dwight Freeney is suing Bank of America and a Merrill Lynch financial adviser Michael Bock for allegedly defrauding him of over $20 million in an investment fraud.
In 2010, Dwight Freeney authorized Bank of America to manage his assets, including his NFL salary. At that time, two Merrill Lynch advisors, Eva Weinberg, and her associate Michael Stern, allegedly engaged in a scheme to defraud Freeney through a number of means, including stealing $2.2 million and having him take out a worthless $55 million life insurance policy with illegal kickbacks. Those two former Merrill Lynch advisors have been arrested and are in prison.
Mr. Freeney claimed that Bank of America and Bock were negligent in failing to protect him from the scheme, while Weinberg was still at Merrill Lynch.
Bank of America has argued in its defense that it had nothing to do with the criminal scheme.
The attorneys of Eccleston Law LLC represent investors and advisers nationwide in securities and employment matters. Our attorneys draw on a combined experience of nearly 65 years in delivering the highest quality legal services.
Related Attorneys: James J. Eccleston
Tags: Dwight Freeney, Bank of America, Merrill Lynch, Negligence, Investment Fraud, James Eccleston