Newbridge Securities Fined for Bond Transaction Issues
Posted on December 9th, 2014 at 5:38 PM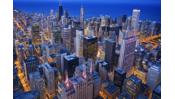 From the Desk of Jim Eccleston at Eccleston Law Offices:
FINRA has fined Newbridge Securities Corporation for violating various rules relating to corporate bond transactions and customer trading activities.
According to FINRA:
In 31 transactions in 2009, Newbridge bought and sold corporate bonds and charged unfair prices.
The firm's supervisory system did not provide for supervision reasonably designed to achieve compliance with applicable securities laws and regulations, concerning bond transactions with customers.
In 50 instances in 2010, Newbridge failed to execute orders fully and promptly and in 18 of those transactions Newbridge failed to use reasonable diligence to obtain the best price for the customer.
Newbridge, on 63 occasions, provided written information to customers that failed to disclose information or disclosed inaccurate information.
For those violations, FINRA fined Newbridge $138,000.
The attorneys of Eccleston Law Offices represent investors and advisers nationwide in securities and employment matters. Our attorneys draw on a combined experience of nearly 50 years in delivering the highest quality legal services.
Related Attorneys: James J. Eccleston