New York Yankees Pitcher Aroldis Chapman Sues Former Money Manager
Posted on December 11th, 2020 at 6:25 PM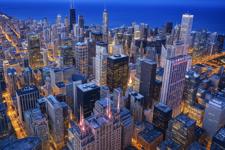 From the Desk of Jim Eccleston at Eccleston Law LLC:
Aroldis Chapman, pitcher for the New York Yankees, is suing his former financial advisor, Pro Management Resources, alleging that the firm stole $3 million from him. The lawsuit names the firm, based in Coral Springs, Florida, as well as several individuals. In addition to managing Chapman's investments, the firm also handled Chapman's day-to-day finances, such as paying bills and managing Chapman's credit cards.
According to the lawsuit, Pro Management Resources and its employee, Benito Zavala Jr, misappropriated more than $3 million from Chapman by way of unauthorized purchases and cash transfers. The lawsuit further alleged that Zavala took out lines of credit in Chapman's name, without Chapman's authorization. The lawsuit alleged that Zavala used the misappropriated funds to pay for his own personal expenses, including expenses for real estate, cars, travel and jewelry.
In addition to the allegations of theft, Chapman's lawsuit alleged that Pro Management Resources and its principal, Anthony Chiricosta, failed to supervise Chapman's accounts and failed to inform Chapman of the alleged misappropriation upon discovery. When Chiricosta and the firm found out about the theft, they attempted to conceal the theft, according to the lawsuit.
Tags: eccleston, eccleston law, yankees, new york yankees, yankees pitchers