New York RIA Head Is Sentenced To 13 Years For Ponzi Scheme, Daughter Indicted
Posted on September 11th, 2019 at 2:58 PM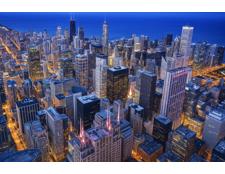 From the Desk of Jim Eccleston at Eccleston Law LLC:
President of Executive Compensation Planners ("ECP"), Hector May, pled guilty last December to stealing $11.5 million from investors in a Ponzi scheme. He has been sentenced to 13 years in prison and ordered to pay $8.4 million in restitution.
According to the indictment, May, 78, of Orangeburg, N.Y., induced more than 15 clients to turn over money from their securities accounts under the false pretense that he would use the money to purchase bonds and other investments on their behalf. Instead, he used the money for personal and business expenses and to pay back other investors. The judge called May "a fraud and a thief," and stated that his conduct was "appalling, reprehensive, and evil."
In addition, a grand jury in the Southern District of New York indicted May's daughter and former controller of ECP, Vania May Bell, on fraud charges. Bell, 54, of Montvale, New Jersey, is charged with conspiracy to commit wire fraud and is facing a maximum of 20 years in prison.
The attorneys of Eccleston Law LLC represent investors and advisors nationwide in securities and employment matters. The securities lawyers at Eccleston Law also practice a variety of other areas of practice for financial investors and advisors including Securities Fraud, Compliance Protection, Breach of Fiduciary Duty, FINRA Matters, and much more. Our attorneys draw on a combined experience of nearly 65 years in delivering the highest quality legal services. If you are in need of legal services, contact us to schedule a one-on-one consultation today.
Related Attorneys: James J. Eccleston
Tags: james eccleston, eccleston law, eccleston law llc, eccleston, ria, ponzi scheme