New York Fund Manager Charged with Running a $19 Million Ponzi Scheme
Posted on October 11th, 2017 at 10:49 AM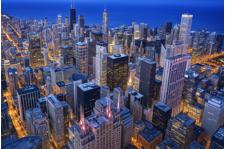 From the Desk of Jim Eccleston at Eccleston Law LLC:
New York hedge fund manager, Michael Scronic has been criminally charged with one count of securities fraud and one count of wire fraud for allegedly stealing $19 million from 45 investors.
According to the U.S. Attorney's Office for the Southern District of New York, Mr. Scronic solicited individuals to invest in his fund called the Scronic Macro Fund by falsely claiming that it was the only publicly traded options and cash fund and that all redemptions would be met within 2 business days.
However, according to prosecutors, instead of investing money in his fund, Mr. Scronic spent $2.9 million on personal expenses during a period of 5.5 years. Mr. Scronic was able to orchestrate the fraud by reporting largely positive returns on fraudulent account statements and by using new investor money to repay earlier investors in a Ponzi-scheme like fashion.
Moreover, the fraud eventually was exposed when certain investors asked to redeem their investments and Mr. Scronic was unable to honor their requests.
In addition to the criminal charges, the SEC filed a related civil lawsuit against Mr. Scronic.
The attorneys of Eccleston Law LLC represent investors and advisors nationwide in securities and employment matters. The securities lawyers at Eccleston Law also practice a variety of other areas of practice for financial advisors including Broker Litigation & Arbitration, Strategic Consulting Services, Regulatory Matters, Transition Contract Review, and much more. Our attorneys draw on a combined experience of nearly 65 years in delivering the highest quality legal services. If you are in need of legal services, contact us to schedule a one-on-one consultation today.
Related Attorneys: James J. Eccleston
Tags: Jim Eccleston, Eccleston Law, Eccleston Law LLC, Eccleston, NYC, Fund Manager, Ponzi