New Trend in Excessive 401(k) Plan Fees?
Posted on August 4th, 2016 at 3:30 PM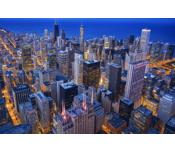 From the Desk of Jim Eccleston at Eccleston Law LLC:
Litigation resulting from alleged breach of fiduciary duty in 401(k) plans has been more common, but limited mainly to corporations sponsoring multi-billion-dollar retirement plans. Not until recently have those cases trickled down to smaller plans. In May, fiduciaries of a $9 million 401(k) plan were sued for breach and some think it might spur legal matters to move down market toward other smaller 401(k) plans.
The most recent case related to the plan sponsor Cetera Advisor Networks, which has been named co-defendant in the $25 million suit that alleges Checksmart 401(k) of breaching its fiduciary duty under the Employee Retirement Income Security Act of 1974. The plaintiffs in that case allege Checksmart of allowing "grossly excessive" fees to be charged for investments that were performing with "extremely underwhelming" success. They also attacked the plans concentration of active versus passive funds, claiming that the weight was unsuitable based on the objectives of the fund participants.
Interestingly, Cetera was named a co-defendant in the case. In the opinion of leading legal experts, it may be difficult to prove that Cetera is a fiduciary to the plan under the definition provided by ERISA. According to that definition the person/entity in question must meet all five components of the definition, including that the advice be ongoing and serve as the primary basis for an investment decision. Cetera attorney Mr. Thompson said, "Plaintiffs allege Cetera is a 'co-fiduciary' under ERISA, which is difficult to assess because there aren't any details in the complaint as to the specific services Cetera provided to the 401(k) plan."
Undoubtedly, these are uncharted waters. The larger cases have been very lucrative for plaintiff's attorneys and other firms are beginning to file copy-cat cases in scaled down markets. But the caveat for those firms is that smaller plans are not as lucrative and these sorts of lawsuits are expensive to litigate.
The attorneys of Eccleston Law LLC represent investors and advisers nationwide in securities and employment matters. Our attorneys draw on a combined experience of nearly 65 years in delivering the highest quality legal services. If you are in need of legal services, contact us to schedule a one-on-one consultation today.
Related Attorneys: James J. Eccleston
Tags: Eccleston, Eccleston Law, Eccleston Law LLC, James Eccleston