New Recommendations by the FINRA Dispute Resolution Task Force (9th Article)
Posted on March 14th, 2017 at 9:15 AM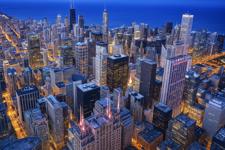 From the Desk of Jim Eccleston at Eccleston Law LLC:
This is the ninth in a series of posts to discuss the 51 recommendations that the FINRA Dispute Resolution Task Force (Task Force) has made to the National Arbitration and Mediation Committee (NAMC). NAMC is FINRA's standing Board advisory committee.
The Task Force recommended that arbitrator training material and the initial appointment letter should address the possible conflicts that can arise from serving on multiple related cases. In addition, the Task Force recommended that challenges for cause, because of multiple appointments to related cases, should be allowed so long as the challenge is made promptly upon the party learning about the multiple appointments.
To begin, FINRA generally agreed with the Task Force's first recommendation and revised the arbitrator appointment letter and arbitrator oath to emphasize the disclosure of multiple appointments. FINRA also published a question and answer on the topic in the December 2016 issue of The Neutral Corner and addressed the topic in its arbitrator training modules.
Concerning the second Task Force recommendation, FINRA staff determined that it should not permit a challenge for cause in every case but rather continue to use a flexible approach. The flexible approach allows FINRA to efficiently appoint arbitrators in situations in which hundreds or thousands of cases are filed on a similar product or issue.
The attorneys of Eccleston Law LLC represent investors and advisers nationwide in securities and employment matters. The securities lawyers at Eccleston Law also practice a variety of other areas of securities for financial investors including Securities Fraud, Unauthorized Trading, Breach of Fiduciary Duty, Retirement Planning Negligence, and much more. Our attorneys draw on a combined experience of nearly 65 years in delivering the highest quality legal services. If you are in need of legal services, contact us to schedule a one-on-one consultation today.
Related Attorneys: James J. Eccleston
Tags: Eccleston, Eccleston Law, James Eccleston, Eccleston Law LLC