New Recommendations by the FINRA Dispute Resolution Task Force (4th Article)
Posted on February 28th, 2017 at 1:57 PM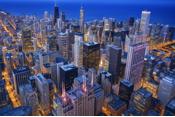 From the Desk of Jim Eccleston at Eccleston Law LLC:
This is the fourth in a series of posts to discuss the 51 recommendations the FINRA Dispute Resolution Task Force (Task Force) has made to the National Arbitration and Mediation Committee (NAMC). NAMC is FINRA's standing Board advisory committee.
To begin, the Task Force recommended that in order to expedite the arbitrator selection process, FIRNA should use the first answer due date as opposed to the last answer due date to send the arbitrator list to the parties and their counsel.
However, although FINRA also agreed with the Task Force that expediting the arbitrator selection process is necessary, it disagreed on the proposed deadline. Instead, FINRA proposed to amend FINRA Rules 12402 and12403 of the Customer Code, and FINRA Rule 13403 of the Industry Code (Sending Lists to Parties). The amendments stated that FINRA will send the arbitrator list to all parties at the same time, within approximately 30 days after the last answer is due, regardless of the parties' agreement to extend any answer due date. FINRA believes its proposal is more equitable than the Task Force's recommendation because using the first answer due date could impinge on a party's ability to participate in the arbitrator selection process if there are multiple respondents. Moreover, it is unlikely that FINRA would learn the identity of some of the respondents' counsel at the time of the first answer due date.
The attorneys of Eccleston Law LLC represent investors and advisers nationwide in securities and employment matters. The securities lawyers at Eccleston Law also practice a variety of other areas of securities for financial investors including Securities Fraud, Unauthorized Trading, Breach of Fiduciary Duty, Retirement Planning Negligence, and much more. Our attorneys draw on a combined experience of nearly 65 years in delivering the highest quality legal services. If you are in need of legal services, contact us to schedule a one-on-one consultation today.
Related Attorneys: James J. Eccleston
Tags: Eccleston, Eccleston Law, James Eccleston, Eccleston Law LLC