New Recommendations by the FINRA Dispute Resolution Task Force (15th Article)
Posted on April 5th, 2017 at 11:19 AM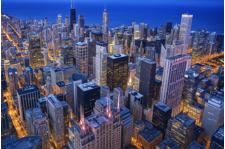 From the Desk of Jim Eccleston at Eccleston Law LLC:
This is the fifteenth in a series of posts to discuss the 51 recommendations that the FINRA Dispute Resolution Task Force (Task Force) has made to the National Arbitration and Mediation Committee (NAMC). NAMC is FINRA's standing board advisory committee.
To begin, the Task Force recommended that FIRNA should require an explained decision by the arbitrators but also stated that parties should be able to opt out of an explained decision by notifying FINRA before the Initial Pre-Hearing Conference. The Task Force also recommended that the current, brief, fact-based format, should be retained, but FIRNA also now should require an additional summary explanation regarding the reasons behind damage calculations. Lastly, the Task Force suggested that FINRA should develop a training program for arbitrators regarding how to write explained decisions.
FINRA hesitated to make abrupt changes to the rules on explained decisions. FINRA cited the following reasons: 1) explained decisions may put the finality of arbitration awards at risk of motions to vacate based on the explanations; (2) an opt-out provision would be problematic because parties that inadvertently fail to opt-out would receive an explained decision they do not want; (3) arbitrators may agree that they want to award damages to a party but not agree on the basis for the damages; (4) the requirement to write an explained decision would put added strain on arbitrators and might be a deterrent to service; and (5) drafting explained decisions could delay the issuance of awards.
The attorneys of Eccleston Law LLC represent investors and advisers nationwide in securities and employment matters. The securities lawyers at Eccleston Law also practice a variety of other areas of securities for financial investors including Securities Fraud, Unauthorized Trading, Breach of Fiduciary Duty, Retirement Planning Negligence, and much more. Our attorneys draw on a combined experience of nearly 65 years in delivering the highest quality legal services. If you are in need of legal services, contact us to schedule a one-on-one consultation today.
Related Attorneys: James J. Eccleston
Tags: Eccleston, Eccleston Law, James Eccleston, Eccleston Law LLC