New Jersey Man Charged by SEC in Familiar Trading Fraud
Posted on September 11th, 2020 at 2:02 PM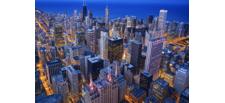 From the Desk of Jim Eccleston at Eccleston Law LLC:
The U.S. Securities and Exchange Commission ("SEC") has charged RRBB Asset Management, LLC, ("RRBB") and its president, Carl Schwartz, with fraud. RRBB is based in Maplewood, New Jersey.
According to the SEC, Schwartz traded securities in the firm's omnibus account, and did not allocate the securities to specific client accounts until he had watched the securities performance for a day. After this observation, profitable trades were allocated to favored accounts, while poor-performing trades were allocated to other client accounts, the SEC alleged. According to the SEC, profitable trades were disproportionately allocated to six client accounts associated with two elderly clients. The SEC further alleged that Schwartz and RRBB misrepresented to clients that all trades would be allocated fairly.
Schwartz and the firm are charged with a variety of violations, including violations of the antifraud provisions of Section 10(b) of the Securities Exchange Act of 1934, Sections 17(a)(1) and (a)(2) of the Securities Act of 1933 and Sections 206(1) and (2) of the Investment Advisers Act of 1940.
The attorneys of Eccleston Law LLC represent investors and advisors nationwide in securities and employment matters. The securities lawyers at Eccleston Law also practice a variety of other areas of practice for financial investors and advisors including Securities Fraud, Compliance Protection, Breach of Fiduciary Duty, FINRA Matters, and much more. Our attorneys draw on a combined experience of nearly 65 years in delivering the highest quality legal services. If you are in need of legal services, contact us to schedule a one-on-one consultation today.
Tags: eccelston law, fraud, new jersey, sec