New Jersey Advisor Charged in Ponzi Scheme
Posted on December 6th, 2014 at 9:51 AM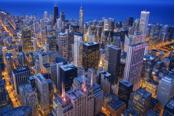 From the Desk of Jim Eccleston at Eccleston Law Offices:
Louis J. Spina, a former registered investment adviser from New Jersey, has pled guilty to operating a $20 million Ponzi scheme.
Between August 2010 and November 2013, Spina collected $20 million from 36 investors and deposited the funds into his business, LJS Trading, LLC. After receiving the funds, Spina provided each investor with a note specifying a guaranteed monthly rate of return, typically ranging from 9 to 14 percent. In fact, Spina transferred only $9.5 million of the investor funds into the trading company. He used the remaining $10.5 million, in classic Ponzi scheme fashion, to pay the investors' monthly interest payments, return portions of some investors' principal, and pay his own personal expenses, including car purchases, luxury apartment rental payments, and a $400,000 donation to a private university.
When certain investors became suspicious, he reassured them by sending misleading screen shots of their account balances. Those screen shots reflected only temporary gains, not the actual losses.
In addition, Spina defrauded investors out of an additional $1.7 million by fabricating a story of a wealthy individual planning to buy LJS.
The attorneys of Eccleston Law Offices represent investors and advisers nationwide in securities and employment matters. Our attorneys draw on a combined experience of nearly 50 years in delivering the highest quality legal services.
Related Attorneys: James J. Eccleston
Tags: Ponzi Scheme, LJS Trading, Louis J. Spina