New Hampshire Investment Adviser Fined and Barred from Association with Securities Industry
Posted on May 23rd, 2016 at 12:18 PM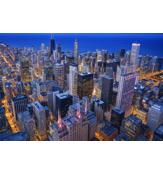 From the Desk of Jim Eccleston at Eccleston Law LLC:
After discovering that David F. Brochu had been permanently barred from any securities industry dealings in the state of New Hampshire, the SEC barred Brochu from an association with any broker, dealer, investment adviser, municipal securities dealer, municipal adviser, transfer agent, or nationally recognized statistical rating organization.
A resident of Wells, Maine, Brochu registered his company Kleossum, Inc. with the SEC in 2010 and then with the state of New Hampshire in 2012. Later in 2014, the State of New Hampshire suspended Kleossum pending investigation. Two years later, in 2016, the New Hampshire Bureau of Securities Regulation (NHBSR) entered into a consent order with Brochu.
The NHBSR found that Brochu violated New Hampshire's statutory prohibition on fraudulent conduct by persons who receive consideration for advising others as to the value of securities or their purchase or sale. According to the consent order, Brochu falsely represented to investors that funds would be reinvested in Kleossum and use to grow its business. Also the order claimed that Brochu solicited Kleossum clients to invest in other of his business ventures including a family farm, a tree farm, and a firewood business.
Based on the findings the NHBSR determined that Brochu (i) failed to disclose in writing material conflicts of interests in soliciting advisory clients to invest in his various businesses; (ii) made misrepresentations with respect to the use of investment funds; (iii) misappropriated investor funds; (iv) withdrew investor funds in cash with little or no accounting for the intended purpose; (v) made misrepresentations regarding the viability, business dealings, and projected revenues of his various enterprises; (vi) made unsuitable investment recommendations; and (vii) unlawfully borrowed funds from advisory clients. In total the report found that he defrauded more than 20 investors to the tune of about $1,365,000.
As a result of the findings the NHBSR found it necessary to (i) require Brochu to permanently cease and desist from further violations of the New Hampshire Uniform Securities Act; (ii) permanently bar Brochu from any securities licensure in any capacity in the state of New Hampshire; (iii) order Brochu to pay restitution to investors; and (iv) fine Brochu $100,000 and cost of $25,000 to NHBSR.
The attorneys of Eccleston Law LLC represent investors and advisers nationwide in securities and employment matters. Our attorneys draw on a combined experience of nearly 65 years in delivering the highest quality legal services. If you are in need of legal services, contact us to schedule a one-on-one consultation today.
Related Attorneys: James J. Eccleston
Tags: Eccleston, Eccleston Law, Eccleston Law LLC, James Eccleston