New FINRA Rule Reining In Rogue Brokerages Becomes Effective
Posted on January 5th, 2022 at 1:47 PM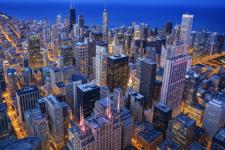 From the Desk of Jim Eccleston at Eccleston Law:
The Financial Industry Regulatory Authority (FINRA) adopted a new rule in 2020 that is designed to rein in rogue brokerage firms.
The new rule, which became effective on January 1, enables FINRA to impose additional capital obligations and other conditions on brokerage firms that employ a substantial number of advisors with disciplinary histories. Pursuant to the new rule, FINRA can mandate that a "restricted firm" deposit cash or qualified securities into a FINRA-controlled account. The deposited funds may be used to cover unpaid arbitration awards, according to FINRA. FINRA's new rule was approved by the Securities and Exchange Commission (SEC) in July 2020.
FINRA annually will review whether a brokerage qualifies as a "restricted firm" primarily by analyzing the number of firm-level and individual-level regulatory disclosures. A "restricted firm" will also be given the opportunity to avoid the classification by voluntarily reducing its workforce and providing an explanation as to why the firm should not receive the designation. While it is not clear how many firms will receive the "restricted firm" classification, FINRA noted that the initial number would likely be small.
Eccleston Law LLC represents investors and financial advisors nationwide in securities, employment, regulatory and disciplinary matters.
Tags: eccleston, eccleston law, finra