New CFP Board Chair Plans to Release New Sanction Guidelines by Midyear
Posted on January 20th, 2023 at 2:04 PM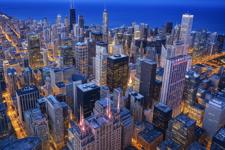 From the Desk of Jim Eccleston at Eccleston Law.
The new Certified Financial Planner Board of Standards (CFP Board) chair, Daniel Moisand, has announced a plan to release revised sanction guidelines for public comment by midyear.
Moisand, who is succeeding Kamila Elliot, has worked in the industry for more than 30 years and also has served on the CFP Board's board of directors since 2020. The revisions are expected to build on the proposed updates announced in February 2021 when the board had appointed a new commission to evaluate changes to its sanction guidelines. Revisions to sanction guidelines were necessary to ensure that the CFP Board can keep up with the realities that CFP professionals regularly face, according to Moisand.
Moisand further announced that the Board has created a stand-alone Code and Standards Enforcement Committee in an effort to improve the Board's enforcement response. The Board will continue its review of its competency standards for education, examinations, and continuing education, according to Moisand. Moisand estimated that the exhaustive review process likely would take until at least the end of 2025 to complete.
Eccleston Law LLC represents investors and financial advisors nationwide in securities, employment, regulatory, CFP and disciplinary matters.
Tags: eccleston, eccleston law, advisors, law, sec