New 2019 Whistleblower Protection Reform Act Provides More Protections to Whistleblowers
Posted on August 8th, 2019 at 10:11 AM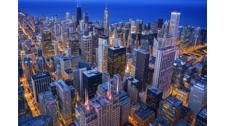 The United States House of Representatives recently passed the Whistleblower Protection Reform Act ("WPRA"). The WPRA is aimed to fill in gaps in the whistleblower protections provided by the Dodd-Frank Wall Street Reform and Consumer Protection Act of 2010 ("Dodd-Frank"), as interpreted by the U.S. Supreme Court in Digital Realty Trust Inc. v. Somers.
Specifically, the Supreme Court in Digital Trust held that the anti-retaliation provision of Dodd-Frank extends only to individuals who make a report of violations of securities laws to the Securities and Exchange Commission ("SEC") and does not protect employees who make a report internally. The WPRA seeks to amend Dodd-Frank to ensure that the whistleblower protection extends to employees who make internal reports of securities violations.
Although the amendment represents an important step towards protection of whistleblowers, it is still not perfect. Specifically, the language of the WPRA makes clear that Dodd-Frank's protections would extend only to employees of companies registered with (or required to register with) the SEC, self-regulatory organizations and state securities commissions who report their concerns internally. However, the elimination of the gap provided by Digital Realty Trust is an essential step for many employees.
Related Attorneys: James J. Eccleston
Tags: james eccleston, eccleston law, eccleston law llc, eccleston, whistleblower, whistleblower protection