Net 204 Brokers Left Wells Fargo in the Fourth Quarter
Posted on February 13th, 2017 at 12:07 PM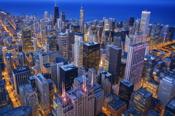 From the Desk of Jim Eccleston at Eccleston Law LLC:
Across its private client, independent brokerage and in-bank brokerage channels, Wells Fargo Advisors experienced a net loss of 204 brokers during the fourth quarter of this past year. Recruiters have cited that the fallout is from its parent's retail banking scandal where Wells reached a $185 million settlement with regulators for creating retail banking and credit card accounts that customers had not authorized.
Although the company's wealth division had not been implicated in the scandal, the bank has long boasted about brokers' success at cross-marketing bank loans and deposit accounts to their clients.
At Eccleston Law, our experienced securities lawyers provide financial legal advice and guidance for many large and small financial advisors and independent broker-dealers. Services include the negotiation of terms of the employment transition and forgivable loan agreements.
The attorneys of Eccleston Law LLC represent investors and advisers nationwide in securities and employment matters. The securities lawyers at Eccleston Law also practice a variety of other areas of securities for financial investors including Securities Fraud, Unauthorized Trading, Breach of Fiduciary Duty, Retirement Planning Negligence, and much more. Our attorneys draw on a combined experience of nearly 65 years in delivering the highest quality legal services. If you are in need of legal services, contact us to schedule a one-on-one consultation today.
Related Attorneys: James J. Eccleston
Tags: Eccleston, Eccleston Law, Eccleston Law LC, James Eccleston, Wells Fargo, independent brokerage, in-bank brokerage channels, Wells Fargo Advisors, recruiters, regulators, cross-marketing bank loans, financial advisors, independent broker-dealers, emp