NatWest Hit with U.K. Criminal Charges in Money-Laundering Case
Posted on March 17th, 2021 at 2:43 PM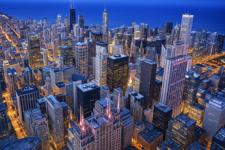 From the Desk of Jim Eccleston at Eccleston Law LLC:
The Financial Conduct Authority (FCA) reportedly has filed criminal charges against the United Kingdom-based Westminster Bank PLC ("NatWest") for allegedly failing to avert money laundering. The lawsuit qualifies as the first criminal prosecution brought by the U.K. financial regulator based on a money-laundering rule from 2007. The FCA has accused NatWest of failing to maintain adequate anti-money-laundering controls, specifically in cases where funds are deposited into corporate customer accounts.
The FCA requires companies to regularly conduct risk-based due diligence as well as monitor their relationships with customers. The FCA alleges that NatWest's systems failed to effectively oversee and scrutinize customer activity. The FCA's criminal charges illustrate the authority's intent to crack down on money-laundering, which usually leads only to civil settlements. NatWest is expected to appear at Westminster Magistrates' Court next month to face the charges.
Eccleston Law LLC represents financial advisors nationwide. Feel free to contact us to discuss your situation.
Tags: eccleston, eccleston law, natwest, criminal charges, money laundering