National Senior Investment Initiative Report Serves As Guidance For Financial Services Firms
Posted on October 21st, 2015 at 4:04 PM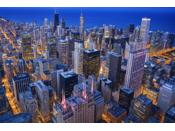 From the Desk of Jim Eccleston at Eccleston Law LLC:
Since the "baby boomers" began turning into 65 in 2011, the population of senior citizens in the United States has grown dramatically in recent years. Conservative, income-producing investments are widely used among senior investors. However, due to the 2008 economic downturn, interest rate levels have been greatly reduced. As a result, traditional income-producing investments have suffered significant discounts in their income streams. This has created an environment conducive to the recommendation of more complex, and possibly unsuitable, securities to senior investors as a means of replacing that income stream.
Given that situation, FINRA has released the National Senior Investment Initiative Report. The Report highlights the key observations and practices identified during a recent series of examinations of broker-dealers focusing on how firms conduct business with senior investors who are preparing for and entering retirement. According to the examination results, more complex securities such as Unit Investment Trusts (UITs), Real Estate Investment Trusts (REITs), alternative investments and structured products were purchased by seniors. Due to the wide-ranging nature of those investment products, it is critical that senior investors are fully informed of the features of any security that they are purchasing, including the potential return and associated risks. Let's take a closer look at the main topics discussed in the Report.
First, the Report discusses training. Training is an important tool for firms to help ensure that their advisors understand the needs of senior investors. FINRA Rule 1250(b) requires firms to have a training plan that is appropriate for all business activities. Senior investors represent a large percentage of the investing population, and training employees on sensitive senior matters is an important step in detecting elder financial abuse, detecting potential diminished capacity, and understanding the needs of senior investors. The examination results show that more than 77% of the firms incorporated training specific to senior investors and senior issues in their training plans, typically on an annual basis, to educate reps on the needs of this investor group.
Second, the report discusses the use of senior designations. Firms may allow their representatives to use senior-specific certifications and professional designations to imply expertise, certification, training, or specialty in advising senior investors. Given the fact that different senior designations have different requirements, some of the designations may be misleading to the investing public. It is important that all investors not rely solely on a title to determine whether a financial professional has the appropriate expertise. In addition, the use of senior designations should be properly supervised. It may be prudent for firms that allow senior designations to adopt policies to safeguard against possible misuse of those senior designations.
Third, the report discusses marketing and communications. FINRA Rule 2210 includes requirements for a firm's communications with the public, including retail communications. Retirement planning, long-term care insurance, wealth preservation, and wealth transfer are common senior investor-related themes in retail communications that firms use to attract senior investors. Those communications take a variety of forms including brochures, print and electronic advertisement, newspaper columns, radio and television commercials, and seminars. Based on those examinations, firms appear to generally comply with content standards and rules requiring firms to have written policies and procedures. But a few instances of potentially misleading advertisements and the potential failure to properly supervise the content of radio shows as well as the potential failure to comply with a firm's written supervisory procedures for seminar materials have been noticed during the examinations.
Fourth, the report highlights account documentation. According to the examination observations, almost all of the firms appear to consistently meet their obligations to collect the required customer account information for senior investors when opening new accounts, and in many cases, firms were obtaining more detailed information than is required by the applicable rules. However, some did not appear to properly update account information or appear to rely on account records aged more than 36 months. It is important for customer account information to be updated so that it properly reflects customer financial needs, investment objectives, and risk tolerance, among other things.
Fifth, the report discusses suitability. FINRA Rule 2111 requires firm representatives to have a reasonable basis to believe that a recommended transaction or investment strategy is suitable for the customer based on the information obtained through reasonable diligence to ascertain the customer's investment profile. According to the report, about 10% of firms made potentially unsuitable recommendations, specifically 9% made potentially unsuitable recommendations of mutual funds, and 7% made potentially unsuitable recommendations of sales of structured investments.
Sixth, the report focuses on disclosure. FINRA Rule 2010 requires members, in the conduct of their business, to observe high standards of commercial honor and just and equitable principles of trade. The examination results demonstrate that 89% of the firms provided senior investors with appropriate, detailed, and relevant disclosures concerning the recommended securities, meanwhile 11% of firms that appeared to fail to provide adequate disclosures to senior investors prior to a transaction. 7% of the 11% did so in relation to variable annuity transactions, closely followed by inadequate REIT disclosures.
Seventh, the report highlights supervision. FINRA Rule 3110 requires registered broker-dealers to establish and maintain a system to supervise the activities of each associated person that is reasonably designed to achieve compliance with applicable securities laws and regulations, and with applicable FINRA rules. The examination results show that most of the firms maintained written procedures related to supervision of firm representatives who deal with senior investors. Firms most frequently used the age of 70 when implementing age-based policies and procedures. Likewise, firms pay increased attention to the accounts of senior investors with respect to transactions in non-traditional securities such as variable annuities, non-traded REITs, structured products, and other alternative products. Finally, firm supervisory structures typically are supported by automated systems, which help firms identify and address issues related to senior investors.
Firms should study and use this valuable Report as a guide to improving their compliance with respect to senior investments.
The attorneys of Eccleston Law LLC represent investors and advisers nationwide in securities and employment matters. Our attorneys draw on a combined experience of nearly 65 years in delivering the highest quality legal services.
Related Attorneys: James J. Eccleston
Tags: Eccleston Law LLC, James Eccleston, eccleston, Eccleston Law, FINRA, National Senior Investment Initiative Report, Unit Investment Trusts, Real Estate Investment Trusts