Nassau County, New York Financial Advisor Charged After Orchestrating a $5 Million Ponzi Scheme
Posted on July 25th, 2018 at 2:35 PM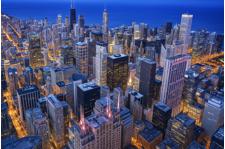 From the Desk of Jim Eccleston at Eccleston Law LLC:
The Nassau County District Attorney's Office has filed several criminal charges against financial advisor, Matthew Eckstein in connection to an alleged Ponzi scheme that scammed 14 victims out of more than $5 million.
According to the criminal complaint, in 2015, Eckstein started his own brokerage firm, Sisk Investment Services, Inc in order to solicit investors. Moreover, Eckstein guaranteed that if they invested with a company called Conmac Funding, they would see a return after a two-year waiting period with 4% additional interest. Eckstein assured them that their investments with Conmac were safe and that there was no risk involved.
Furthermore, according to the district attorney, instead of investing the money with Conmac Funding, Eckstein used the money to fund other business enterprises, make personal purchases and pay other investors in a Ponzi-scheme like manner.
The fraud was exposed when his investors requested the return of their money and Eckstein informed them that he could only pay them back in installments. Eckstein eventually stopped communication with the victims after they had made frequent attempts to request a full return of their money.
Eccleston Law is investigating the fraudulent activities of Matthew Eckstein. Those with information should contact our law firm.
The attorneys of Eccleston Law LLC represent investors and advisors nationwide in securities and employment matters. The securities lawyers at Eccleston Law also practice a variety of other areas of practice for financial investors and advisors including Securities Fraud, Compliance Protection, Breach of Fiduciary Duty, FINRA Matters, and much more. Our attorneys draw on a combined experience of nearly 65 years in delivering the highest quality legal services. If you are in need of legal services, contact us to schedule a one-on-one consultation today.
Related Attorneys: James J. Eccleston
Tags: james eccleston, eccleston law, eccleston law llc, eccleston, Nassau, New York, ponzi scheme