NASAA Targets Unpaid Arbitration Awards With Proposed New Model Rules
Posted on October 14th, 2021 at 1:46 PM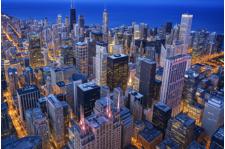 From the Desk of Jim Eccleston at Eccleston Law:
The North American Securities Administrators Association (NASAA) has proposed new rules in an attempt to reduce the large number of arbitration awards that go unpaid to investors who prevail as claimants in arbitration proceedings.

The proposal would allow regulators to seek to revoke state-issued licenses of registrants and firms that refuse to pay arbitration awards in states that choose to adopt the model rules. The revised model rules include a failure to pay arbitration awards within the list of dishonest or unethical business practices of advisory firms and insurance agents. While the Financial Industry Regulatory Authority (FINRA) can bar advisors from registering with FINRA member firms for unpaid arbitration awards, advisors still can pursue registration under other state regulatory authorities. In essence, the NASAA model rules attempt to provide state regulators with a common rule to enforce in their individual jurisdictions.

The revision comes after a recently-released Public Investor Advocate Bar Association (PIABA) report claiming that the amount of unpaid arbitration awards has grown. According to the report, nearly three in ten of FINRA's publicly available arbitration awards in 2020 remain unpaid. Under current rules, an advisor or firm is obligated to pay an arbitration award within 30 days absent a reasonable defense; however, NASAA's revised rules will enable firms to agree to "alternative payment arrangements" in writing with award-winning claimant investors. NASAA has submitted the model rules for public comment, which remains open until November 5.

Eccleston Law LLC represents investors and financial advisors nationwide in securities, employment, regulatory and disciplinary matters.
Tags: eccleston, eccleston law, nasaa, new rules