Municipal Bond Issuer and Underwriter Agree to Settle Charges with the SEC
Posted on August 29th, 2017 at 11:58 AM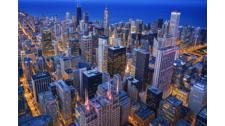 From the Desk of Jim Eccleston at Eccleston Law LLC:
The SEC has settled charges with municipal bond issuer, Beaumont Financing Authority for allegedly creating false compliance statements in its bond offerings. The SEC also settled charges with the underwriting firm involved in the offerings, O'Connor & Company Securities, Inc.
From 2003 to 2013, Beaumont Financing Authority had issued approximately $260 million in municipal bonds in 24 separate offerings for the development of public infrastructure. Moreover, Beaumont Financing Authority agreed to provide investors with annual continuing disclosures, including important financial information and operating data.
However, during that time period, Beaumont Financing Authority regularly failed to provide investors with the promised information. Moreover, Beaumont Financing Authority's executive director approved and signed misleading offering documents. As a result, investors continued to purchase the infrastructure bonds because they were continually misled by the offering documents.
Without admitting or denying the allegations, Beaumont Financing Authority consented to the findings and agreed to retain an independent consultant to review its policies and procedures and establish appropriate and comprehensive policies.
Furthermore, O'Connor & Company Securities Inc. without admitting or denying the SEC's findings agreed to pay a $150,000 penalty and retain an independent compliance consultant to review its policies and procedures.
The attorneys of Eccleston Law LLC represent investors and advisors nationwide in securities and employment matters. The securities lawyers at Eccleston Law also practice a variety of other areas of practice for financial advisors including Broker Litigation & Arbitration, Strategic Consulting Services, Regulatory Matters, Transition Contract Review, and much more. Our attorneys draw on a combined experience of nearly 65 years in delivering the highest quality legal services. If you are in need of legal services, contact us to schedule a one-on-one consultation today.
Related Attorneys: James J. Eccleston
Tags: Eccleston, Eccleston Law, James Eccleston, Eccleston Law LLC