Most Significant Securities Law Decisions of 2018
Posted on December 28th, 2018 at 12:03 PM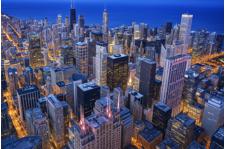 From the Desk of Jim Eccleston at Eccleston Law LLC:
As the New Year approaches, this post will highlight some of the most significant securities law decisions of 2018.
Digital Realty Trust Inc. v. Somers
Many experts point to the recent U.S. Supreme Court decision in Digital Realty Trust Inc. v. Somers 583 U.S. ___ (2018), as one reason why there was a significant increase in whistleblower tips to the SEC in 2018.
In Digital Realty Trust Inc., a San Francisco-based real estate investment trust company appealed a Ninth Circuit ruling to the Supreme Court that a former company executive was entitled to Dodd-Frank protections after being fired for complaining to management that a senior vice president had violated the Sarbanes-Oxley Act.
In its decision, the Supreme Court ruled that whistleblowers first must report their concerns to the SEC, rather than to another government agency or to their employer, in order to qualify for protection under the Dodd-Frank whistleblower program. This decision is significant because it has limited the channel for employees in reporting their concerns, and will continue to increase the number of whistleblower tips submitted directly to the SEC.
Cyan Inc. v. Beaver County Employees Retirement Fund
In March, the Supreme Court unanimously decided in Cyan Inc. v. Beaver Employees Retirement Fund, 583 U.S. ___ (2018) that (i) state courts have jurisdiction over class actions alleging violations of the Securities Act of 1933, and (ii) defendants are not permitted to remove such actions from state court to federal court.
The decision resolves a split among state and federal courts about whether the recent amendments to the Securities Litigation Uniform Standards Act deprive state courts of jurisdiction over Securities Act of 1933 claims.
Many experts believe that this decision will allow plaintiffs' firms to forum-shop by filing Securities Act of 1933 cases in state courts while limiting defendants' ability to remove cases to federal court.
China Agritech Inc. v. Resh
In China Agritech Inc. v. Resh, 584 U.S. ___ (2018), the Supreme Court addressed the question of whether the tolling of the statute of limitations for filing punitive class actions applies beyond the context of individual actions.
In its ruling, the Supreme Court unanimously agreed that while prior decisions have allowed non-named plaintiffs to refile individual actions if they were part of dismissed class actions, individual plaintiffs cannot refile new class actions on behalf of themselves and others.
This decision is significant for defendants who face the risk of dealing with successive class actions filed by absent class members after the statute of limitations period has run its course.
SEC v. Blockvest
In November, a California federal judge in Securities & Exchange Commission v. Blockvest, LLC. et.al., Case No. 18CV2287-GPB(BLM), declined to find that tokens peddled by a cryptocurrency company facing an SEC enforcement action over its expected $100 million initial coin offering were registered securities. As a result, the federal judge in this matter denied the SEC's preliminary injunction bid against Blockvest LLC.
This decision is significant because it was contrary to both SEC interpretation and other court decisions, where ICOs have been considered a "security" for regulatory purposes.
In their decision, the California federal judge applied the Howey test formulated by the Supreme Court in the 1946 case Securities & Exchange Commission v. W.J. Howey Co., 328 U.S. 293 (1946), and found that there were too many issues of material fact as to whether the tokens were securities and if their pre-ICO sale could be considered a securities law violation.
The attorneys of Eccleston Law LLC represent investors and advisors nationwide in securities and employment matters. The securities lawyers at Eccleston Law also practice a variety of other areas of practice for financial investors and advisors including Securities Fraud, Compliance Protection, Breach of Fiduciary Duty, FINRA Matters, and much more. Our attorneys draw on a combined experience of nearly 65 years in delivering the highest quality legal services. If you are in need of legal services, contact us to schedule a one-on-one consultation today.
Related Attorneys: James J. Eccleston
Tags: james eccleston, eccleston law, eccleston law llc, eccleston, securities law, digital reality trust, cyan inc., beaver county, china agritech, sec, blockvest,