Morningstar Credit Ratings Pays SEC $3.5 Million to Settle Charges
Posted on May 15th, 2020 at 1:47 PM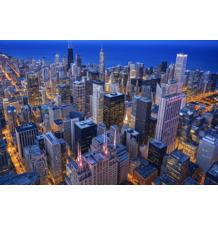 From the Desk of Jim Eccleston at Eccleston Law LLC:
Morningstar Credit Ratings, LLC has agreed to pay $3.5 million to settle charges brought by the U.S. Securities and Exchange Commission ("SEC"). The SEC charged Morningstar with violating a conflict of interest rule which was designed to separate credit ratings and analysis from sales and marketing.
According to the SEC, credit rating analysts in Morningstar's asset-backed securities group were also involved in sales and marketing efforts. This conduct was alleged to have taken place from 2015 to September 2016. In one example, the SEC alleged that a Morningstar analyst in the asset-backed securities group wrote commentary aimed at a potential client, and then sent the article to the potential client. The SEC also found that, during this time, Morningstar did not maintain written policies and procedures that were reasonably designed to sufficiently separate the business development and analytical functions of the company.
According to the SEC, Morningstar's conduct violated Rule 17g-5(c)(8)(i) and Section 15E(h)(1) of the Securities Exchange Act of 1934. In addition to the $3.5 million penalty, Morningstar also agreed to conduct training and make changes to its internal controls, policies and procedures. Morningstar settled with the SEC without admitting or denying the findings.
The attorneys of Eccleston Law LLC represent investors and advisors nationwide in securities and employment matters. The securities lawyers at Eccleston Law also practice a variety of other areas of practice for financial investors and advisors including Securities Fraud, Compliance Protection, Breach of Fiduciary Duty, FINRA Matters, and much more. Our attorneys draw on a combined experience of nearly 65 years in delivering the highest quality legal services. If you are in need of legal services, contact us to schedule a one-on-one consultation today.
Related Attorneys: James J. Eccleston
Tags: eccleston, eccleston law, james eccleston, morningstar, credit ratings, sec