Morgan Stanley to Pay an $8 Million Penalty
Posted on February 22nd, 2017 at 8:59 AM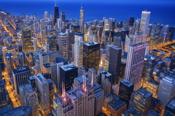 From the Desk of Jim Eccleston at Eccleston Law LLC:
Morgan Stanley Smith Barney has agreed to pay an $8 million penalty and admit wrongdoing in order to settle charges by the SEC.
According to the complaint, the SEC alleged that Morgan Stanley did not adequately implement its policies and procedures and did not ensure that its clients understood the risks related to single-inverse ETF investments that the firm recommended to advisory clients. Most of the clients who purchased the single-inverse ETFs experienced losses.
More specifically, the SEC found that Morgan Stanley failed to obtain signature approval from clients disclosing the risks involved with purchasing single-inverse ETFs. Morgan Stanley also failed to require a supervisor to conduct risk reviews to evaluate the suitability of inverse ETFs for each advisory client.
The attorneys of Eccleston Law LLC represent investors and advisers nationwide in securities and employment matters. The securities lawyers at Eccleston Law also practice a variety of other areas of securities for financial investors including Securities Fraud, Unauthorized Trading, Breach of Fiduciary Duty, Retirement Planning Negligence, and much more. Our attorneys draw on a combined experience of nearly 65 years in delivering the highest quality legal services. If you are in need of legal services, contact us to schedule a one-on-one consultation today.
Related Attorneys: James J. Eccleston
Tags: Eccleston, Eccleston Law, Eccleston Law LLC, James Eccleston, Morgan Stanley, Smith Barney, SEC, policies, procedures, single-inverse ETF investments, advisory clients, signature approval, risk reviews,