Morgan Stanley to Curtail Its Recruiting of Brokers
Posted on May 25th, 2017 at 4:32 PM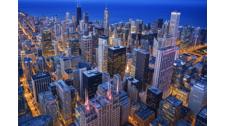 From the Desk of Jim Eccleston at Eccleston Law LLC:
Morgan Stanley has recently announced that it is planning on significantly reducing experienced broker recruiting. Morgan Stanley is following the footsteps of other brokerage firms in cutting back its recruitment activities, which usually involved paying brokers with bonuses structured as loans forgiven over as long as 8 or 9 years. Such deals usually involved both up-front and back -end payments, which brokers could earn after hitting certain asset and revenue targets.
However, despite the recruitment policy change, Morgan Stanley will still to continue to honor the agreements it has with the brokers it recruited through June 16 and also have a start date no later than September 1. In the meantime, Morgan Stanley is developing new recruiting policies that will be revealed in the upcoming weeks.
Eccleston Law is prepared to assist advisors considering Morgan Stanley and their new firm in advance of the end of June deadline.
The attorneys of Eccleston Law LLC represent investors and advisors nationwide in securities and employment matters. The securities lawyers at Eccleston Law also practice a variety of other areas of practice for financial advisors including Broker Litigation & Arbitration, Strategic Consulting Services, Regulatory Matters, Transition Contract Review, and much more. Our attorneys draw on a combined experience of nearly 65 years in delivering the highest quality legal services. If you are in need of legal services, contact us to schedule a one-on-one consultation today.
Related Attorneys: James J. Eccleston
Tags: Eccleston, Eccleston Law, James Eccleston, Eccleston Law LLC