Morgan Stanley Terminates Newly Acquired Team Accused of Violating Their Employment Contracts with Charles Schwab
Posted on April 18th, 2019 at 5:21 PM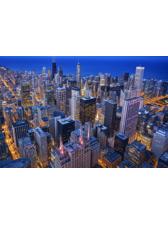 From the Desk of Jim Eccleston at Eccleston Law LLC:
In a strange twist, Morgan Stanley has terminated a veteran team of investment advisers that who acquired less than three weeks ago from Charles Schwab & Co. Morgan Stanley parted ways with the newly hired team of advisers after they received a temporary restraining order (TRO) and preliminary injunction from their former firm, Charles Schwab.
According to the lawsuit filed in the U.S. District Court for the District of New Jersey, the veteran advisers, who were hired to work jointly at Morgan Stanley offices in Red Bank, New Jersey, and Orlando, Florida, improperly contacted at least 15 clients within two days of their resignations from Charles Schwab. In addition, according to Charles Schwab, the advisers printed out their entire practice list several times just days before their resignations, which raised a red flag.
This case underscores the need for advisors to retain competent securities counsel to plan a successful transition. The attorneys at Eccleston Law assist reps with their transitions, negotiate their transition agreements, and defend reps when firms file suit.
The attorneys of Eccleston Law LLC represent investors and advisors nationwide in securities and employment matters. The securities lawyers at Eccleston Law also practice a variety of other areas of practice for financial investors and advisors including Securities Fraud, Compliance Protection, Breach of Fiduciary Duty, FINRA Matters, and much more. Our attorneys draw on a combined experience of nearly 65 years in delivering the highest quality legal services. If you are in need of legal services, contact us to schedule a one-on-one consultation today.
Related Attorneys: James J. Eccleston
Tags: james eccleston, eccleston law, eccleston law llc, eccleston, morgan stanley, charles schwab, employment contracts