Morgan Stanley Terminates Another Advisor for Alleged Misconduct Related to Inherited Accounts
Posted on January 22nd, 2021 at 8:47 AM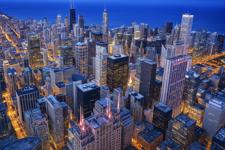 From the Desk of Jim Eccleston at Eccleston Law LLC:
In the fall of 2020, Morgan Stanley terminated 10 advisors following an internal review of the firm's Former Advisor Program ("FAP"). The FAP is a program that facilitates the transfer of books of business from retiring advisors to younger advisors at the firm. Under the program, the retiring advisor splits fees and commission with younger advisors for several years after retirement. Morgan Stanley terminated those advisors due to allegations that retired advisors were being underpaid through the program.
On January 7, 2021, Morgan Stanley terminated another advisor for allegations involving the FAP. As reported by AdvisorHub, 20-year Morgan Stanley advisor Michael Witt of Dallas, Texas, was the latest advisor to be terminated for allegations related to the FAP. According to the Form Morgan Stanley submitted to FINRA, Witt was terminated because of allegations that he "submitted transactions under production numbers that were inconsistent with agreement with other representatives, resulting in a shortfall of revenue credited to other representatives." Witt has since joined Ameriprise Financial Services.
Eccleston Law is representing financial advisors in connection with this and other retirement programs.
Tags: eccleston, eccleston law, morgan stanley, misconduct