Morgan Stanley Terminates Additional Advisor Over Inherited Accounts
Posted on May 25th, 2021 at 3:07 PM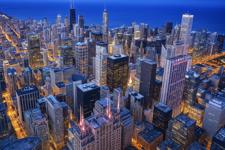 From the Desk of Jim Eccleston at Eccleston Law LLC:
According to sources, Morgan Stanley has fired another advisor amid the company's inherited account coding issues as ex-Morgan Stanley advisors continue to join new firms. Rhode Island-based Jeffrey Martin, who had spent his entire career at Morgan Stanley, was terminated over inherited account disputes. Recently, Martin ranked sixth on Forbes' 2021 "Best-in-State" wealth advisors list, which claimed that he oversaw $652 million in client assets.
Nevertheless, Thomas Foster, another ex-Terre Haute branch manager who was recently terminated from Morgan Stanley over inherited account coding issues has joined Woodbury Financial Services. Additionally, Massachusetts-based father-daughter team Andrew and Mikalya Michienzi, who had been fired from Morgan Stanley over similar accusations, joined Oppenheimer & Co. in early May. Morgan Stanley has terminated at least ten advisors since November, and several of these advisors have joined rival broker-dealers.
Eccleston Law LLC represents investors and financial advisors nationwide in securities, employment, regulatory and disciplinary matters.
Tags: eccleston, eccleston law, morgan stanley, terminated advisor