Morgan Stanley Sues Indiana Broker for Contacting Former Clients
Posted on January 22nd, 2018 at 3:40 PM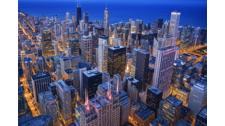 From the Desk of Jim Eccleston at Eccleston Law LLC:
Morgan Stanley has sued its former broker, Nathan Rumley, of Mishawaka, Indiana in federal court to restrain him from contacting his former customers. The federal lawsuit is yet another attempt by Morgan Stanley to file a temporary restraining order (TRO) against a former broker after the firm withdrew from the Protocol for Broker Recruiting late last year.
According to Morgan Stanley's complaint, Mr. Rumley allegedly breached his initial employment contract (signed in 2001 as a trainee), and violated separate inherited accounts and joint production agreements signed in 2013 and 2014. Moreover, according to the complaint, the inherited account contract, called the Former Financial Advisor Program, includes a TRO and preliminary injunction provisions to enforce its one-year non-solicitation and confidentiality clauses.
This case underscores the need for advisors to retain competent securities counsel to plan a successful transition. The attorneys at Eccleston Law assist reps transition, negotiate their transition agreements, and defend reps when firms file suit.
The attorneys of Eccleston Law LLC represent investors and advisors nationwide in securities and employment matters. The securities lawyers at Eccleston Law also practice a variety of other areas of practice for financial advisors including Broker Litigation & Arbitration, Strategic Consulting Services, Regulatory Matters, Transition Contract Review, and much more. Our attorneys draw on a combined experience of nearly 65 years in delivering the highest quality legal services. If you are in need of legal services, contact us to schedule a one-on-one consultation today.
Related Attorneys: James J. Eccleston
Tags: Eccleston, Eccleston Law, Eccleston Law LLC, James Eccleston