Morgan Stanley Restructures Number of Management Roles
Posted on July 1st, 2015 at 1:00 PM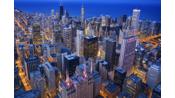 From the Desk of Jim Eccleston at Eccleston Law LLC:
In its latest round of restructuring, Morgan Stanley has altered the number of management roles at their branch, complex and regional levels. The top positions affected are Associate Complex Managers (ACMs) and Complex Business Development Managers (CBDMs).
Morgan Stanley wants to expand the role of Associate Complex Managers and their latest changes appear to be doing just that. By early June, Morgan Stanley is looking to increase the number of ACMs by 30, leading to each of the wirehouse's 82 complexes having an ACM.
In contrast to the increase of ACMs, there will be a reduction in the number of Complex Business Development Managers. After the restructuring, there will only be 56 CBDMs--a 14- person decrease from the previous number of 70. Many CBDMs will need to cover offices in more than one complex to account for this change.
In total, Morgan Stanley's restructuring will result in a net increase of 16 management positions. This increase, however, will not be spread evenly. Some complexes will end up with a headcount higher than it is today, while others will see a decrease. The complexes which see an increase will be those that Morgan Stanley arbitrarily deems "fertile for growth."
The attorneys of Eccleston Law LLC represent investors and advisers nationwide in securities and employment matters. Our attorneys draw on a combined experience of nearly 65 years in delivering the highest quality legal services.
Related Attorneys: James J. Eccleston
Tags: Eccleston Law LLC, James Eccleston, eccleston, Eccleston Law, morgan stanley