Morgan Stanley Ordered to Pay $7.8 Million Over Improper Hiring of Schwab Financial Advisors
Posted on March 1st, 2023 at 1:32 PM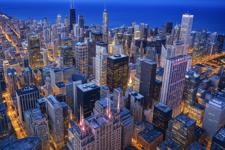 From the Desk of Jim Eccleston at Eccleston Law
A Financial Industry Regulatory Authority (FINRA) arbitration panel has ordered Morgan Stanley to pay $7.8 million after its improperly recruited two financial advisors from Charles Schwab in 2019.
The three-person arbitration panel determined that Morgan Stanley and the two advisors will pay $3.03 million in compensatory damages as well as $1.2 million in attorney fees to Schwab, according to the award. Morgan Stanley independently owes Schwab an additional $3.03 million in punitive damages over allegations that the firm had engaged in unfair competition by encouraging the advisors to breach their employment agreements with Schwab. Morgan Stanley additionally will be required to pay its two former advisors at least $4.7 million over claims of defamation, breach of contract, and wrongful interference in their business relationships. One of the advisors, Christopher Armstrong, will receive $2.85 million in compensatory damages, while the other advisor, Randall Keifner, will collect $1.17 million in compensatory damages.
The panel further supported the advisors, who oversaw nearly $750 million in assets at Schwab, by requiring Morgan Stanley to expunge "defamatory" U5 filings from their records, according to the award. Morgan Stanley terminated the two advisors less than one month after it hired them in March 2019 citing a failure "to meet the Firm's expectations regarding professional conduct and adherence to the Firm's policy governing the transition of Financial Advisors to Morgan Stanley." That was defamatory and now must be expunged from the financial advisors' CRD records.
Eccleston Law LLC represents investors and financial advisors nationwide in securities, employment, transition, regulatory and disciplinary matters. (Editor's Note: Eccleston Law LLC represents the two financial advisors in their legal malpractice action against the law firm, Shumaker Loop & Kendrick, LLP, and its partner Michael S. Taaffe, pending in New Jersey state court.)
Tags: Eccleston, Eccleston Law