Morgan Stanley Ordered to Pay Huntington Bank's Brokerage Unit
Posted on June 1st, 2023 at 1:15 PM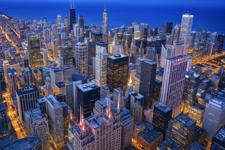 From the desk of Jim Eccleston at Eccleston Law
Morgan Stanley, along with two advisors, has been found jointly responsible for $333,000 in damages and legal fees by an arbitration panel of the Financial Industry Regulatory Authority (FINRA). The ruling is based on allegations of breach of contract relating to the advisors' departure from Huntington Bank.
Huntington had alleged that Morgan Stanley "encouraged and induced" the advisor duo to violate their employment agreements by soliciting customers to transfer assets before their move.
This award highlights the legal challenges that Wall Street firms encounter when recruiting from regional banks and non-traditional sources, where advisors often have stricter restrictive covenants and firms are more proactive in retaining their client base.
According to AdvisorHub, the award falls short of Huntington's original claim. The bank initially requested $1.16 million in cumulative damages over five years, an additional $2.32 million in punitive damages, and $179,784 for attorney fees, which was granted. The advisors filed a counterclaim seeking $430,500 in lost business income. However, all of Morgan Stanley's and the advisors' counterclaims were dismissed by the FINRA arbitrators.
In addition to the $$333,000 damages award, the advisors agreed to a stipulated temporary restraining order in February 2021, the details of which were not provided in the award.
Eccleston Law LLC represents investors and financial advisors nationwide in securities, employment, transition, regulatory and disciplinary matters.
Tags: eccleston, eccleston law