Morgan Stanley Obtains TRO Against Pennsylvania LPL Advisor Over Inherited Accounts and Misrepresentations
Posted on March 23rd, 2023 at 1:13 PM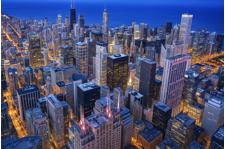 From the desk of Jim Eccleston at Eccleston Law
A federal judge has awarded Morgan Stanley a temporary restraining order (TRO) against a Pennsylvania-based advisor who recently departed for LPL Financial. Judge Jennifer Wilson noted that Morgan Stanley was likely to suffer "irreparable harm" unless the advisor, Lonnie Friedman, was restricted from soliciting former clients governed by inherited account agreements.
Judge Wilson additionally ordered Friedman and LPL to return any Morgan Stanley client documentation within 24 hours of her order. The case will proceed to arbitration on an expedited basis with the Financial Industry Regulatory Authority (FINRA). The parties will return to court to argue whether the court should extend the temporary order into a preliminary injunction.

According to Morgan Stanley, Friedman, who managed nearly $450 million in assets, convinced his former clients to transfer their assets by promising a 50 basis point fee discount and "falsely" claiming that Morgan Stanley was "charging hidden fees." Friedman allegedly pressured his former clients to transfer their assets to LPL by falsely informing the clients that they only had a 10-day window to complete the transfer. Friedman already had transferred nearly 155 clients and $200 million to LPL by the time Morgan Stanley filed its complaint, according to the firm.


Eccleston Law LLC represents financial advisors and investors nationwide in securities, employment, transition, regulatory and disciplinary matters.


Tags: eccleston, eccleston law