Morgan Stanley Loses Temporary Restraining Order Aiming to Stop Former Investment Brokers from Soliciting Clients
Posted on March 27th, 2019 at 9:28 AM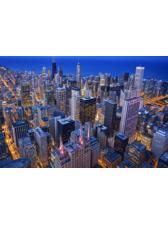 From the Desk of Jim Eccleston at Eccleston Law LLC:
A Texas judge has denied a temporary restraining order (TRO) filed by Morgan Stanley to prevent two Dallas, Texas-based investment advisers, who left the firm, from soliciting their former clients at their new firm, an independent broker-dealer.
According to Morgan Stanley, the investment advisers, who had a $240 million-asset practice, breached their non-solicitation agreements by contacting at least four clients after leaving the firm. During the contact calls, the investment advisers offered their clients reduced-fees and made comments about not having to "push certain funds" now that they were with an independent firm.
In addition, Morgan Stanley alleged that the investment advisers violated their confidentiality agreement by printing out thousands of pages of client financial plans and accounts in the month prior to their resignation, and by working late into the night and on weekends in preparation for their departure.
Notably, although the judge denied Morgan Stanley's request for a TRO, there will be a scheduled hearing on the firm's request for an injunction in late April. Furthermore, Morgan Stanley also simultaneously filed an arbitration complaint with FINRA, seeking a permanent injunction and unspecified damages.
Cases such as this one, and many others, highlight the need for financial advisors to retain competent securities counsel to extensively plan their transition. While no transition is stress-free, it is crucial for financial advisors to be prepared to win the TRO fight. The attorneys at Eccleston Law assist advisors in planning their transition, negotiating their transition and employment agreements, and defending them when their former firms file litigation and arbitration.
The attorneys of Eccleston Law LLC represent investors and advisors nationwide in securities and employment matters. The securities lawyers at Eccleston Law also practice a variety of other areas of practice for financial investors and advisors including Securities Fraud, Compliance Protection, Breach of Fiduciary Duty, FINRA Matters, and much more. Our attorneys draw on a combined experience of nearly 65 years in delivering the highest quality legal services. If you are in need of legal services, contact us to schedule a one-on-one consultation today.
Related Attorneys: James J. Eccleston
Tags: james eccleston, eccleston law, eccleston law llc, eccleston, tro, texas, morgan stanley, finra