Morgan Stanley Launches "Voluntary" Dispute Resolution Systems with Many Pitfalls
Posted on September 29th, 2015 at 5:13 PM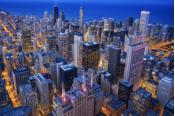 From the Desk of Jim Eccleston at Eccleston Law LLC:
Morgan Stanley is dusting off its voluntary dispute resolution forum, known as CARE (Convenient Access to Resolutions for Employees) for all its U.S. employees, including financial advisors.
Advisors can, and should, opt out of the program by completing some paperwork by October 2nd. Those employees who do not do so will consent to the program and waive their right to sue Morgan Stanley in court for statutory discrimination claims or as part of a class action.
According to Morgan Stanley, opting out of the CARE program will not adversely affect financial advisors 'employment status with the firm. A "vast majority" of Morgan Stanley's top producing advisors already have been under the CARE program, a company source said, noting that it was a part of the retention deals signed by Smith Barney advisors who joined the firm as part of the 2009 merger. "This is not a new program," the source added.
Maybe not, but here is nothing good or "caring" about Morgan Stanley's CARE program. With Morgan Stanley's move, other firms also may consider making their voluntary dispute resolution systems mandatory.
The attorneys of Eccleston Law LLC represent investors and advisers nationwide in securities and employment matters. Our attorneys draw on a combined experience of nearly 65 years in delivering the highest quality legal services.
Related Attorneys: James J. Eccleston
Tags: Eccleston Law LLC, James Eccleston, eccleston, Eccleston Law,