Morgan Stanley Investment Bankers Collect Millions in Fees from Uber IPO as Clients Face Losses
Posted on May 15th, 2019 at 4:40 PM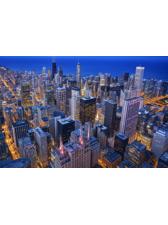 From the Desk of Jim Eccleston at Eccleston Law LLC:
Underwriters from Morgan Stanley and Goldman Sachs will collect millions of dollars in fees from clients who had invested in Uber's initial public offering (IPO) last week. Nevertheless, the clients who had invested in Uber's IPO are now facing large losses.
According to Bloomberg News, Morgan Stanley provided the opportunity for wealth management clients to invest in Uber through New Riders LP fund. This opportunity only was affordable for wealthy clients, because it required at least a $250,000 initial investment.
Uber's IPO was expected to be one of the largest IPOs of 2019. However, the stock tumbled more than 7% on Friday, disappointing its investors. On Monday, the shares fell even further.
Although IPO disclosure materials included risk factors such as Uber's rising operating expenses and financial statements demonstrating previous years of losses, the company's poor performance has been unexpectantly attributed to weak earnings from its rival Lyft, and tension resulting from United States/China trade negotiations.
The attorneys of Eccleston Law LLC represent investors and advisors nationwide in securities and employment matters. The securities lawyers at Eccleston Law also practice a variety of other areas of practice for financial investors and advisors including Securities Fraud, Compliance Protection, Breach of Fiduciary Duty, FINRA Matters, and much more. Our attorneys draw on a combined experience of nearly 65 years in delivering the highest quality legal services. If you are in need of legal services, contact us to schedule a one-on-one consultation today.
Related Attorneys: James J. Eccleston
Tags: james eccleston, eccleston law, eccleston law llc, eccleston, morgan stanley, uber ipo, uber, goldman sachs, new riders lp fund