Morgan Stanley Fines Some Advisors $1 Million Over Messaging Lapses
Posted on February 8th, 2023 at 1:52 PM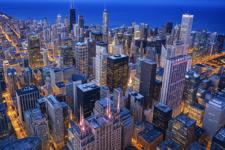 From the Desk of Jim Eccleston at Eccleston Law.
Morgan Stanley has fined some of its own financial advisors more than $1 million each for communicating with clients on WhatsApp and other messaging platforms.
The fines have either been retrieved from previous bonuses or are expected to be subtracted from future pay, according to sources familiar with the matter. Although Morgan Stanley is not the only firm to mandate that individual advisors pay the costs of noncompliance as regulators have regularly scrutinized firms who fail to closely monitor client communications, issues have been raised as to the propriety of such fines.
The individual penalties at Morgan Stanley range from a few thousand dollars to more than $1 million, based on a point system that takes into account seniority, the quantity of messages sent and whether the advisor was previously warned, according to the Financial Times. The Financial Times additionally reported that Morgan Stanley now provides employee training on scenarios when they should transfer conversations from personal devices to work-sponsored platforms, including their work email. Morgan Stanley agreed to pay $200 million in fines to the Securities and Exchange Commission (SEC) and the Commodity Futures Trading Commission (CFTC) last year for the messaging breaches.
Eccleston Law LLC represents investors and financial advisors nationwide in securities, employment, regulatory and disciplinary matters.
Tags: eccleston, eccleston law, advisors, law, whatsapp